What is Property List Manager
PLM is a cloud-based property list stack filtering and fulfillment service that helps Real Estate Investors save time and money by pinpointing leads within their lists with a higher probability of wanting to sell their home fast.
Do I Need This?
If you're an expert in managing spreadsheets and have unlimited free time and budget, than you probably don't. But we believe that the process of managing and touching your lead list should neither be time consuming, nor expensive. Which is why we introduced a better way – "List Stacking™". List stacking™ is an innovative method of filtering and managing your properties that helps you identify only the most highly motivated sellers across all your lists.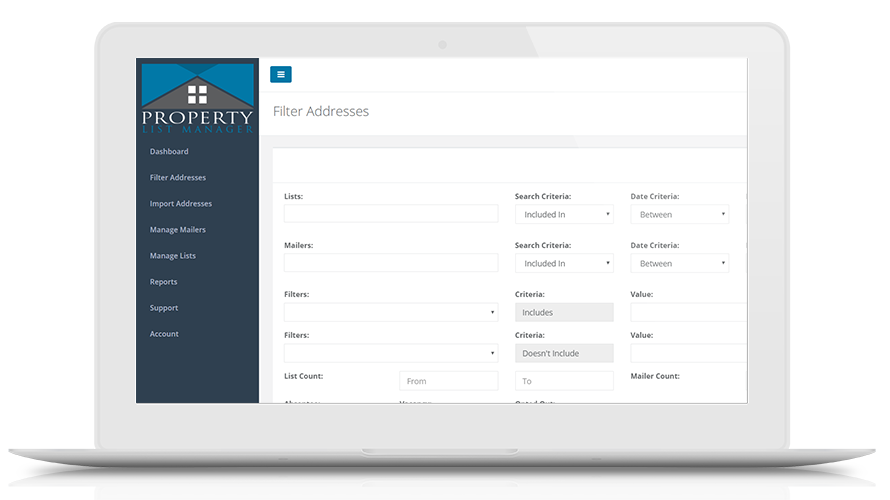 Say Goodbye to Spreadsheets and Let PLM Handle It.
Ease of Use
With PLM it's simple. Map and import your lists, then stack, sort and filter your addresses to laser target your highest motivated leads. Export to Excel or reach out to your list right inside Property List Manager.
Advanced Algorithms
Using your lists, our advanced filtering and list stacking™ methods help investors identify highly motivated property sellers……while delivering absentee filtering, USPS address verification, vacancy checks, and more.
Fulfillment & Skip Tracing
Once you have targeted your most profitable leads, you can send personalized Postcards and Letters, Email and Phone Append, DNC Scrubbing and even Skip Tracing. All at our special members-only wholesale rates.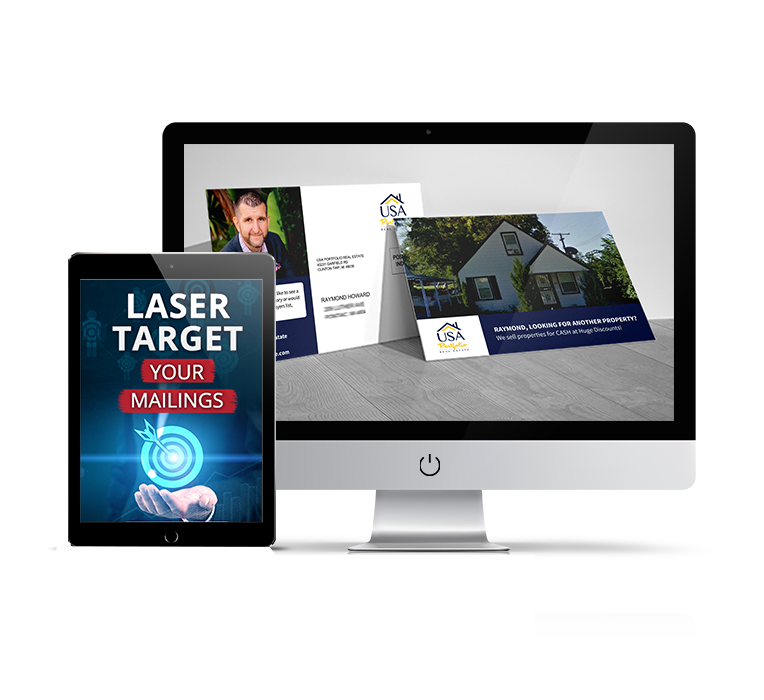 Standard Features
All Property List Manager packages include the following.
Unlimited Lists, Event Tagging and Exports

Over 35 Filters with Date Range Support

Property Address Validation to Prevent Duplicates

Absentee Filtering and USPS Vacancy Check

Wholesale Member Only Fulfillment Pricing

Live Monthly Strategic Webinars

Private Members Only Facebook Group

Full Set of Online Tutorials and Unparalleled Support
Fulfillment Options
All at our greatly reduced members only wholesale rates.
Standard Postcards
45 cents each card
Standard Letters
65 cents each letter
Premium Postcards
55 cents each card
Premium Letters
70 cents each letter
Email Append
5 cents each append
Phone Append
5 cents each append
DNC Scrubbing
5 cents each scrub
Skip Tracing
25 cents each trace
Packages to Fit Any Size Business
…and a 30-day money-back guarantee that will give you the peace of mind you need.
Pay Yearly and Get 2 MONTHS FREE!
Up to 100,000 Property Addresses
3 Custom Fields
Unlimited Lists
Over 35 Filters
Address Validation
Absentee Filtering
USPS Vacancy Filtering
Monthly Vacancy Reverification
Excel Exports of Filtered Lists
Full History Reports
Daily Backups
Step-by-Step Video Tutorials
Online Ticket Support
Live Monthly Strategic Webinars
Private Facebook Group
All the Features of Solo Plus
---------------------------------
Up to 500,000 Property Addresses
10 Custom Fields
Chat Support
Zapier Support
All the Features of Corporate Plus
---------------------------------
Up to 1,000,000 Property Addresses
20 Custom Fields
1 Hour of One-on-One Training
Phone Support
Frequently Asked Questions
Answers to common questions we get asked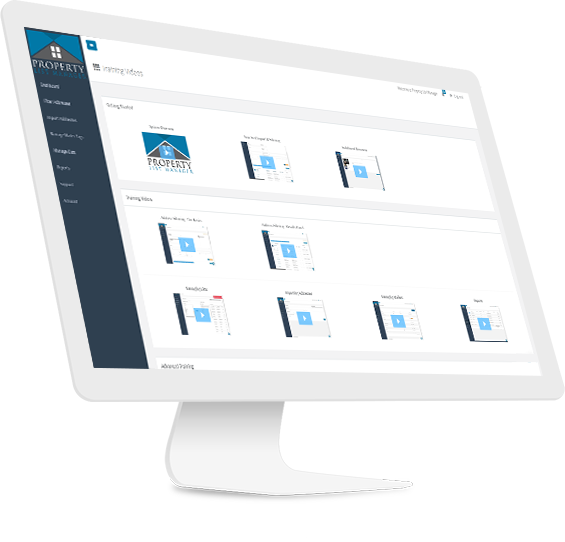 Contact Us
Have any questions? Send us a message.